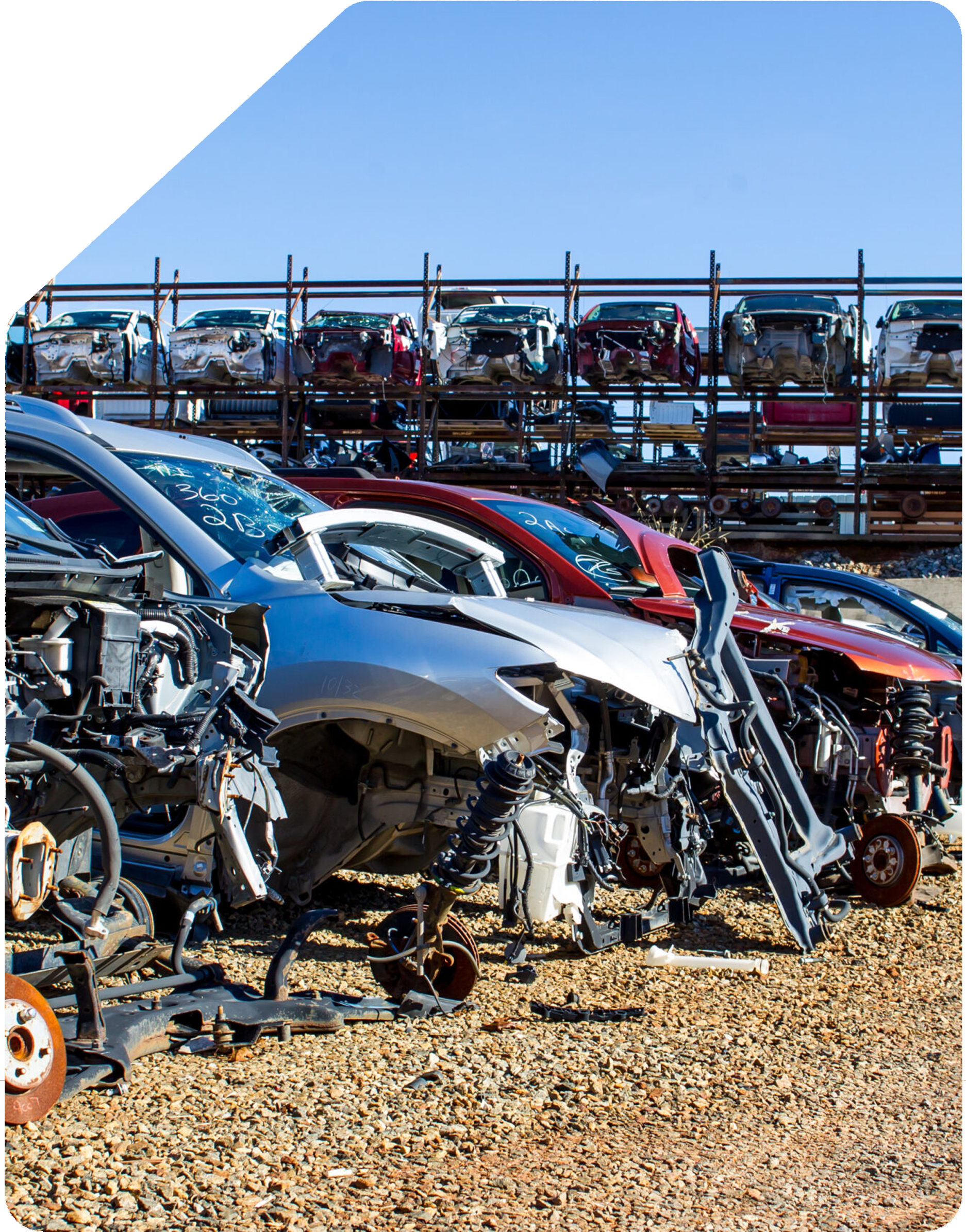 Admission into the yard is $2 per person. Each visitor must sign a release to enter the yard. For safety reasons, children are not permitted in the yard.
All customers are required to sign a waiver upon entry.
Alcohol and drugs are prohibited from our facility. Please know that if we question any customer's intoxication level, we will refuse access to the yard for safety reasons.
Proper attire is required. All customers must have on closed toed shoes to enter.
The vehicles that are set in the yard are not to be moved in any way by customers. If you have an issue pulling a part because of the location or height of a vehicle, you need to locate a member of our staff for assistance.
For your safety, various areas of the yard are prohibited from entry. We ask all customers to respectfully watch for these signs and keep out of these areas for the safety of our staff and customers.
Visiting Our Self-Service Yard
We provide wheelbarrows, carts, and dollies for customers to use.
We have a selection of used tools for sale at low prices if you have forgotten a wrench or socket.
Pulling an engine or transmission? You just need to disassemble the part and our friendly staff will help you to safely load it into your vehicle. No extra charge necessary, we are glad to help!
Remember to leave your torches, pry bars, and jacks at home for safety reasons. We are required to check your tool boxes when you enter and leave our facility.
We accept cash, Visa, Mastercard, Discover, and American Express
Every part is automatically priced with a one-year warranty at the time of sale. The one-year warranty is 20% of the part price. If you choose to decline the warranty, the part comes with a standard 7-day warranty.
You can either exchange a part or get store. Credit, cash, or credit card refunds are NOT an option.
There is an environmental fee applied to all part sales.